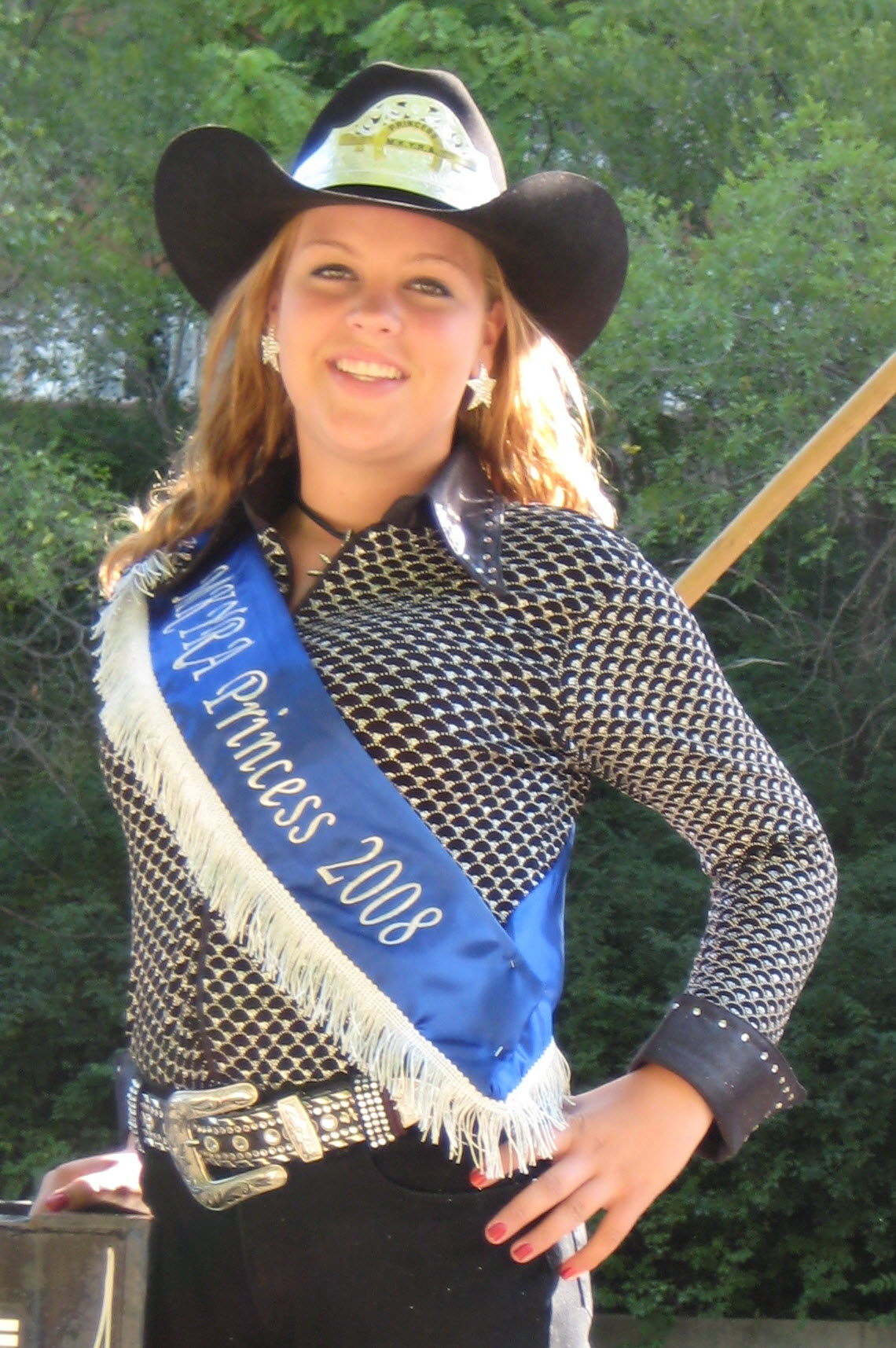 Howdy! I'm Anna Everson and I am your 2008
MO-KAN Youth Rodeo Princess. I'm starting my
5th year in rodeo competing in barrel racing, pole
bending, and goat tying. I hope to learn to do
breakaway roping this year. I practice a lot on
Reason and Maverick at our family's horse stable,
Sunset Trails Stables in Lee's Summit. I also work
there some helping with riding lessons and camps.
I also love to play basketball and the piano, and I'm
active in my church youth group. I am the vice
president of my 4-H club and also compete in horse
events in 4-H. I'm an honor student in 7th grade. I
hope to become a veterinarian some day.
I hope everyone has a safe and successful rodeo
year!